Owwwwwwwwwww! That's the sound of the UWG Wolves: Fearless, ambitious, and overall a pack! With the upcoming football season, students' and alumni prepare by painting the town with those bold colors Blue and Red!
Coming into the 2016 season, the Wolves have had some terrific accomplishments over the past two seasons. As of Monday Aug 22, the d2football.com ranked the Wolves at No.2 for a second season in a row as their national ranking. The AFCA Coaches' Poll also ranked the team at a No.2 in the preseason. After losing to Northwest Missouri State, 38-23, in the semifinal Division two Playoffs last season; Missouri State has remained the Division two defending National Champions' as well as holding a number one ranking in the preseason poll's. Regardless of the lost during the playoffs, the Wolves are looking beyond that and setting their eyes on claiming the Division Two National Champion.
Head Coach Will Hall has truly showed his hard work through his players. From his Offensive Line To his Defensive Line, each positive has been held by his strongest and best veteran players followed by aspiring players working hand and hand with his veteran players. The Wolves have had a big task on their hands upon the loss of seven graduated players on the offensive line. Trying to replace a line that had almost 6,500 yards seemed to be an impossible task, however coming out of training camp The Wolves are certain that nothing has changed and that their offensive line will be bigger, better, and full of, if not the same, talent as his previous offensive line.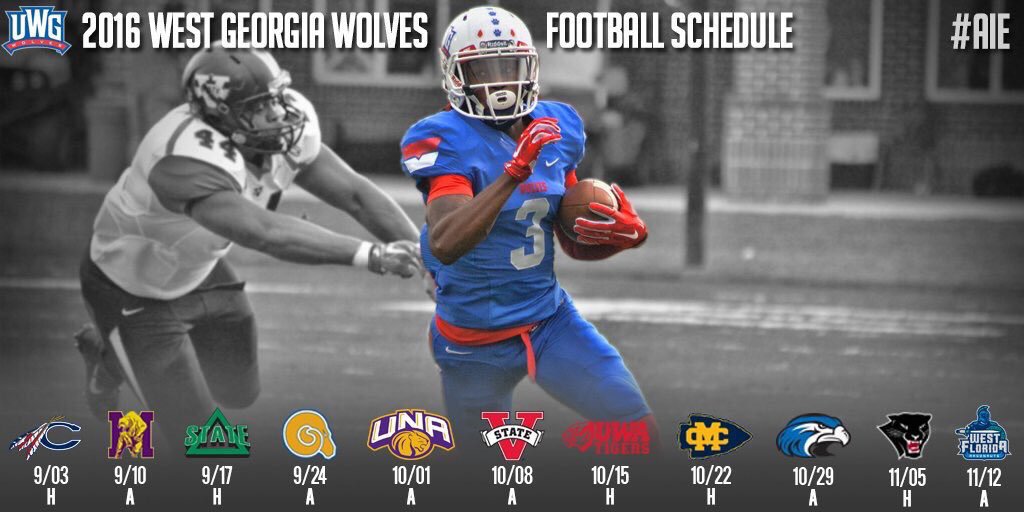 Overall, the UWG Wolves are at their prime and are ready to take over this season! With talented players, great coaching, and a lot of hard work there is nothing this team can't do! LET'S GO WOLVES!